http://www.2shared.com/file/3363511/69b6ce66/Hideous_Sexy.html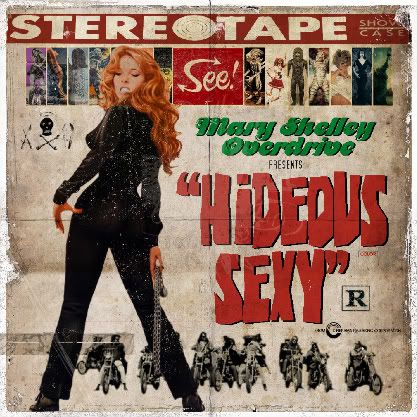 Yet another pointless covers album from Mary Shelley Overdrive — available for FREE download. Blue Oyster Cult! Devo! Antiseen! The White Stripes! Listen to MSO mutilate your favorite songs and then have sex with the remains.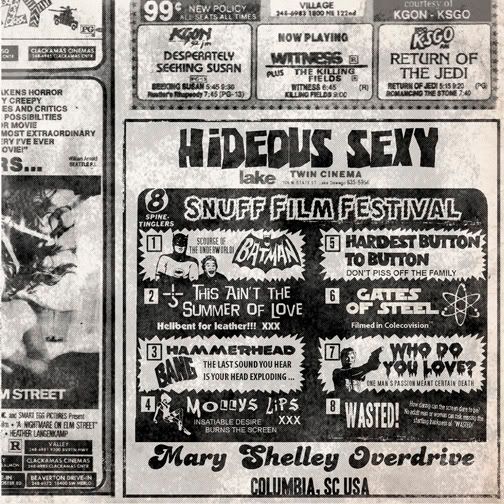 http://www.2shared.com/file/3363511/69b6ce66/Hideous_Sexy.html
Here's what Free Albums Galore said about the album:
"Mary Shelley Overdrive has all the attitude expected from a hardcore metal/post-punk group. From the name to the high velocity music to the gloriously exploitative artwork on their new free and legal EP, this is a band that is not afraid to look you straight in the face and sneer.
"Their EP, Hideous Sexy, is a short 15 minutes album of cover tunes ranging from Bo Diddley to The White Stripes. There are also some nice versions of songs by Black Flag, Devo, The Vaselines and others. Some of the better tracks include The Vaselines' "Molly's Lips", Blue Oyster Cult's "This Ain't The Summer of Love" and Black Flag's "Wasted. However the real stunner is "Who Do You Love" in which the band manages to take the blues rocker by the late great Bo Diddley and turn it into a Gothic nightmare. This is a neat brief EP of cover songs that will please your inner punk."
http://freealbums.blogsome.com